Grace Mao, a former secondary school teacher with special needs experience, observed this in her country of Singapore following several years of volunteering at Jesus Club Gladesville.
Phoebe Hathway is the coordinator of St James Croydon's Jesus Club and she is also a disability support worker.
Phoebe cares for adults with intellectual disabilities who face many complex needs and struggles in their daily lives. But she felt frustrated that the help she gave was only a bandaid solution to a much bigger problem they faced.
In fact, she knew those issues were only superficial in comparison to their real need, which was to know Jesus Christ and to trust Him as their Lord and Saviour.
"She knew the help she was giving to her clients - adults with intellectual disabilities, was only a bandaid solution to a much bigger problem."
Her frustration moved her to think about starting a disability ministry at her church. An information night to present the ministry idea and recruit volunteers signed up four out of six leaders on the first night!
But three months pass and many more attempts at persuasion produced no more leaders and one even pulled out from the ministry.
Then out of the blue, Phoebe received an email from a couple who came to that information night many months ago. The email simply said, 'We are In! We have Safe Ministry training and we have Working with Children Check. We are ready!'
And just like that, God came through triumphantly and provided the exact help they needed at the time.
Jesus Club Croydon Members and leaders at their Christmas party.
So when other people might have felt disheartened at starting a ministry with only one member, Phoebe was only encouraged. 'God would provide,' she thought. And she wasn't wrong.
Phoebe is expecting her second member to join her club next term. 'A 200% growth!' she said with a big smile on her face. 'She is going to feel very well loved!'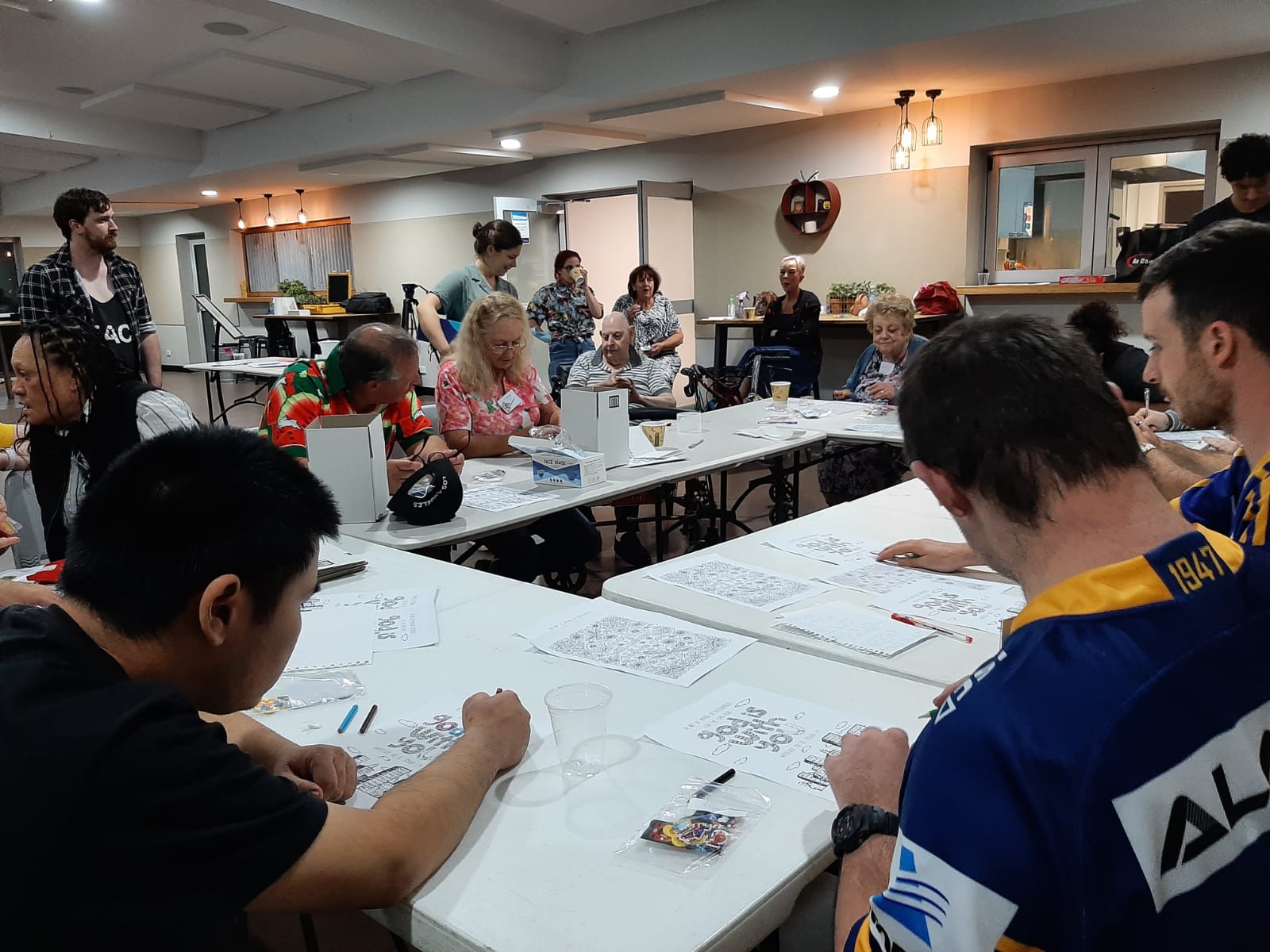 Share God's good news with people with ID