A unique teaching program for the gospel

Lawrence and Matthew are brothers who attend Jesus Club at West Sydney Chinese Christian Church (WSCCC) at Strathfield. Both brothers have intellectual disabilities, but otherwise they are very different people.

The older brother, Lawrence, likes things done quickly, while Matthew likes to do things slowly. Where as Laurence is quiet and reserved, Matthew is animated and verbal; he also enjoys being around people, while Lawrence prefers to be alone.

They began coming to the church's youth group five years ago, when their aunt, who attends the Cantonese services, brought them to give them a place to go. Even though their family wasn't Christian, their mum welcomed the respite and was appreciative of the help.

At youth group, the boys enjoyed the games and spending time with the leaders. However, they became disengaged whenever the group sat down for their Bible study.

Nathan, a Jesus Club leader, who also knew the brothers from youth group saw first-hand the experience of the brother. "I used to go to study with him and I saw how difficult it was for them to understand the study," said Nathan.

But without appropriate biblical resources for people with intellectual disabilities, Daniel, the Youth Group pastor and Jesus Club coordinator, was hamstrung to cater to the brothers and other youths on the autism spectrum, or had other forms of intellectual disabilities.



"A lot of the time, I think they just don't really understand what we're talking about," said Daniel.
Determined to help them know Jesus personally, Daniel invited Mel Fung to speak at their church about Jesus Club a few years ago. And after some initial groundwork, Jesus Club Strathfield opened its doors in 2019.


Initially apprehensive, Daniel was pleasantly surprised by how easy it was to engage the brothers using the Jesus Club program. It was shown in the little things, like how the brothers could now answer questions about what they learnt during lesson time and could recall teaching ideas even from weeks past! Or how Matthew would ask the leaders to repeat certain teaching points if he didn't get it the first time. "He wants us to go back and repeat the material again, [because] he is quite into it and wouldn't want to miss a lesson," said Daniel.

Through Jesus Club's unique program of simplified language, visual aids, buddysheets and craft activities, Daniel was able to easily draw out the teaching point and reinforce it through repetition. On his members' understanding, Daniel said, "I feel like they [now] have a good understanding of the gospel and of who Jesus is for them."


Daniel is now planning a study on baptism, as he believes the brothers may soon be ready to commit themselves to Jesus.

In addition to the members, Daniel is also encouraged by the impact Jesus Club has on the members' families. Lawrence and Matthew's mum, who wasn't a Christian and didn't attend church, now regularly attends their Cantonese service. Appreciative of the church's support, particularly after losing her husband, she started coming to church and became baptized a few years ago!


Jesus Club Ministries helps local churches establish and run their own Jesus Club program, equipping them with resources such as Biblical lesson plans and training materials written specifically for members with intellectual disabilities.

It has helped establish 17 local Jesus Clubs in locations around Sydney, from Northern Beaches to Lower Mountains and Thornleigh to Jannali. Plus, new Jesus Clubs are about to start in Melbourne, Albury, and Bathurst. Communities where adults with intellectual disabilities can come to learn and experience the gospel in a meaningful way and grow to love our Lord Jesus Christ.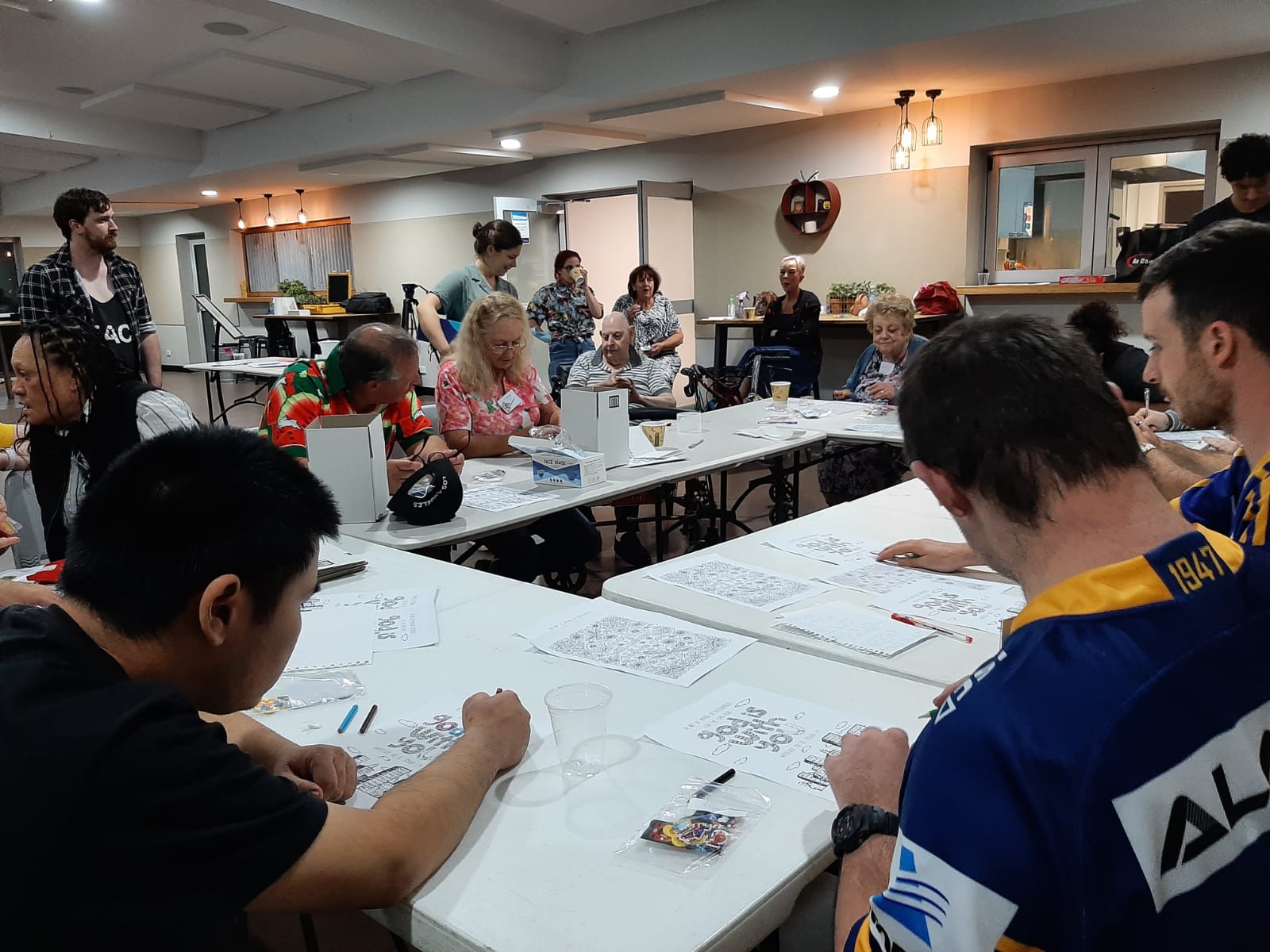 Help us grow the network of Jesus Clubs, so church groups for people with intellectual disabilities will be as common as Sunday Schools or youth groups.