The 2022 Jesus Club Conference has now concluded, but you can still access the conference materials by contacting our office at office@jesusclub.org.au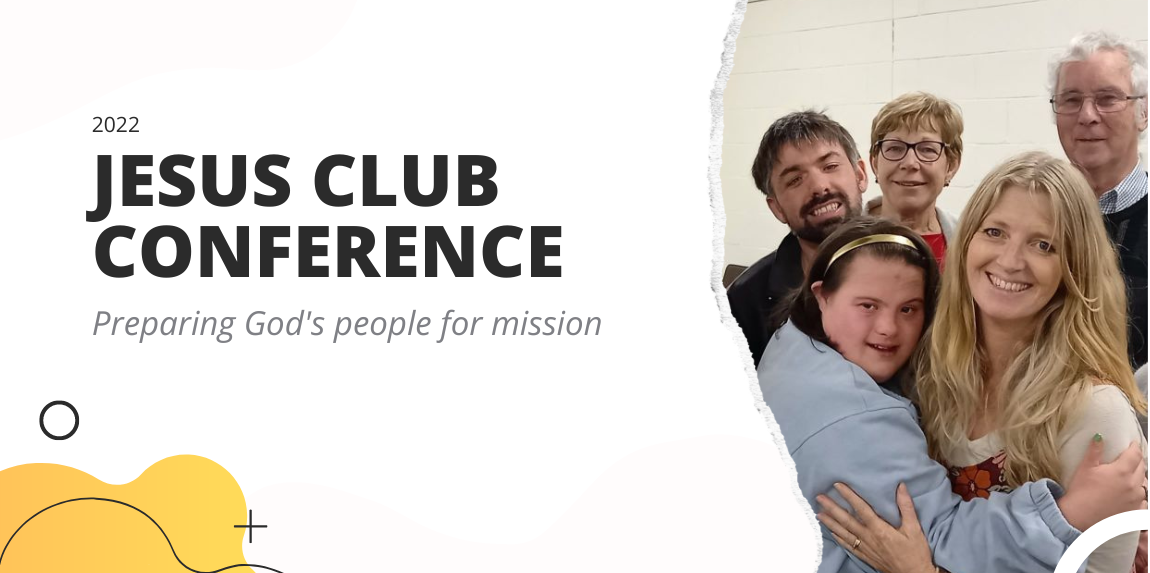 What is Jesus Club Conference?
With speakers from local Jesus Clubs and professionals with many years of experience sharing the gospel to members, this conference is a not-to-be-missed opportunity for anyone keen to be equipped for ministry to adults with intellectual disabilities.

The key focus of this year is on 'Communicating more Effectively with Adults with Intellectual Disabilities'. We will also dive into deepening members' faith journey through small group studies and promotion ideas for disability ministries.

Communicate more Effectively with Adults with Intellectual Disabilities
Leanna Fox
This presentation looks at the how & why of communication and what practical supports can be used to communicate more effectively with adults with intellectual disabilities. Leanna will review specific types of communication supports such as key word signs, topic boards, core boards, and devices for non-speaking and other people who require a range of communication supports. This presentation also covers the hierarchy of communication, core and fringe vocabulary, and why some words are better than others due to frequency of use.
Flexibility and Adjustments in Facilitating a Jesus Club
Rachel Driessen
Rachel Driessen is the coordinator at Jesus Club Croydon and will speak on what she has learnt about being flexible and adjusting to the needs of her Jesus Club members. She will speak on pushing aside her own tendency for organisation and efficiency, and learning to be truly flexible, trusting God to lead the meetings. Rachel will give examples of practical changes she has made and the positive results they have brought into her Jesus Club.
The Impact of Using Drama Scripts
Wendy Allison
Have you ever wondered about using drama scripts for sharing the gospel to adults with intellectual disabilities? Wendy Allison is the coordinator at Lower Mountains Jesus Club and has been using drama since its beginning five years ago. This presentation will discuss the benefits of using drama as part of teaching and discuss some different contexts in which a drama can be used. Wendy will also discuss the impact that these drama scripts can have had on the lives of the members, and their families.
Taking your Members on a Deeper Faith Journey
Julie Horgan
We have always said that a Jesus Club program is a great place for a church to start their own local disability ministry. But are there ways to take your Jesus Club members to a deeper level in their faith journey?
Julie Horgan has been the Coordinator at Castle Hill Jesus Club for the past eight years. In this presentation Julie will discuss extra activities and concepts that she has introduced into her Jesus Club program to create a caring church community, including a separate regular Bible study which has developed deeper Christian growth in her Jesus Club members.
Promoting and Growing your Disability Ministry
Josh Reid
Many clubs struggle to find ways to market, promote and grow their Jesus Club program, but there are many low-cost, low-effort actions that have worked will to help grow Jesus Clubs. Josh Reid has been helping Christian ministries grow for 30 years and he will share on how you can use these techniques to grow your own Jesus Club.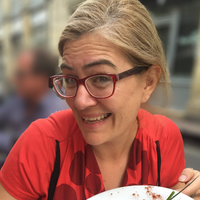 Leanna Fox
Speech Pathologist,
Jesus Club Coordinator
Jesus Club Newtown
Rachel Driessen
Jesus Club Coordinator
Jesus Club Croydon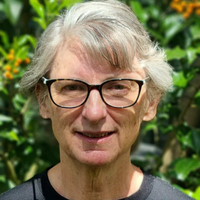 Wendy Allison
Jesus Club Coordinator
Jesus Club Lower Mountains
Julie Horgan
Jesus Club Coordinator
Jesus Club Castle Hill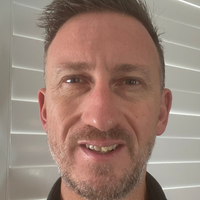 Josh Reid
Operations Manager
The Jesus Club Community