As a child, Rhyannah grew up around people with different abilities. Her mum, Katrina, was a diversional therapist for special needs preschoolers. Whilst her brother, Reuben, started the Hands & Feet organisation to support vulnerable people groups, including people with disabilities in Australia.
A routine activity for the family was volunteering with disability organisations. Once a month, the family cared for children with special needs through Anglicare to give respite to their families. Their parents would also regularly volunteer at Camp Jono in Mount Victoria to look after kids aged between 7-18 with developmental disabilities such as autism and global development delay - to give them a unique holiday experience they couldn't ordinarily enjoy.
But in her Bridge Gap Year with SMBC, it was Rhyannah's experience at Jesus Club that would later cement a mission to serve people with intellectual disabilities.
At Jesus Club, Rhyannah saw first-hand how the gospel was shared with people with intellectual disabilities in a way they could understand. She was so taken by the ministry that in 2018, supported by church elders and a team of 10 leaders, Rhyannah opened Jesus Club CrossLink at Kings Park Community Church!
The ministry was a success from the start, with 8 members joining their first meeting. But it was not entirely without challenges. The leaders quickly learned that regular Sunday services were not engaging nor accessible to all their members with intellectual disabilities.
It became clear to the leaders that what members truly needed was not church integration, but the good news shared in a way they could understand.
The revelation changed the focus of their Jesus Club, and they now concentrate on "providing an opportunity for [members] to hear the gospel clearly, in a loving community, and in a way that they understand."
On a personal level, Rhyannah has also matured through this experience, as she learnt to lean on God rather than herself for members' spiritual journey and growth.
"I have learnt to trust that God has got this and it's not what I really see. It's God who decides to change something in their heart and I am just planting seeds.


Jesus Club CrossLink meets at Kings Park Community Church fortnightly on Mondays. It's a place for adults (16+) with intellectual disabilities to come and relax, make new friends, eat yummy food, and learn about Jesus!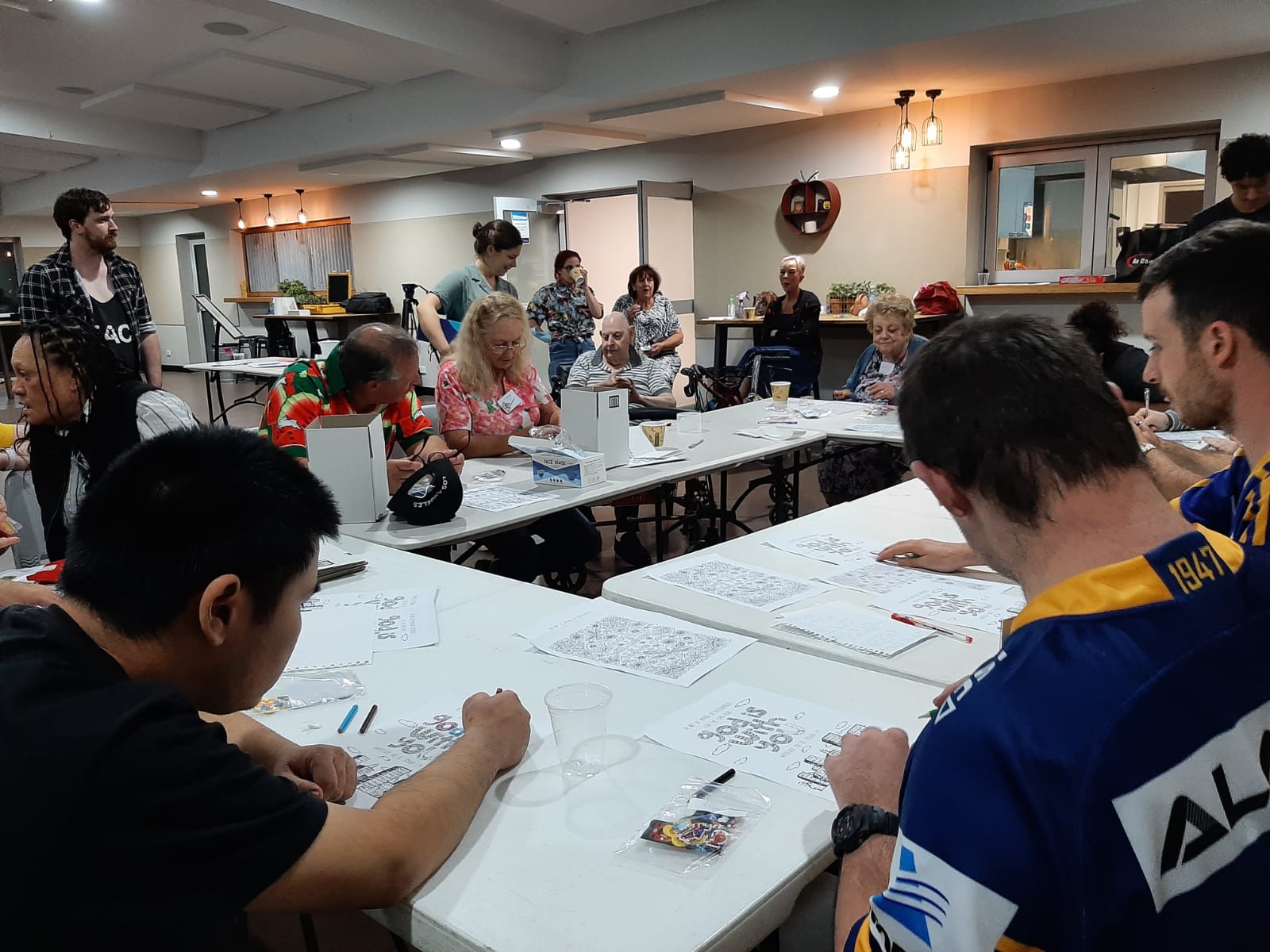 Share the gospel with adults with intellectual disabilities in a way they can understand