Rhyannah Torrance is a graduate from the SMBC Bride Gap Year program and she is also a coordinator at Jesus Club
Kings Park
.
You can say that for Rhyannah, God has been preparing her for the task of serving people with disabilities for a long time. Her mum, Katrina, was a diversional therapist and has been working with preschool-aged special needs children since 2001. Her brother, Reuben, started the Hands and Feet disability organisation in 2018, that provides support through local churches to communities with need, where Rhyannah also works as a support worker.
When she was small, Rhyannah's family spent once a month caring for special needs children for Anglicare, giving respite to their families from their daily routines. Their parents also frequently volunteered at Camp Jono in Mount Victoria, to care for children aged 7-18 with developmental disabilities such as autism and global development delay; providing them with a camp experience they couldn't ordinarily enjoy.
Jesus Club Kings Park members enjoying a game of Pool Noodle Balloon.
She became personally involved with disability ministry when she visited a Jesus Club during her Bridge Gap Year. Rhyannah got so excited about its unique program to share the gospel to people with intellectual disabilities (ID) that she sought to start a club for her own church not long after. And in 2018, with the support of her church elders and a team of 10 leaders, Jesus Club Kings Park opened its doors to 8 members.
At first, leaders tried to integrate members into the church by bringing them to the Sunday morning service. However, it soon became clear that what was most important wasn't church attendance, but sharing the gospel in a way accessible to their members.
"[What] we now want is to provide an opportunity for them to hear the gospel clearly, in a loving community, and in a way that they understand."
As many of her members are non-verbal, understanding how much her members comprehend is an ongoing challenge for Rhyannah and her leaders, however, being open to God's moulding has enabled Rhyannah to rely on God through this experience.
"I have learnt to trust that God has got this and it's not what I really see. It's God who decides to change something in their heart and I am just planting seeds."
Jesus Club Kings Park now share God's message in an accessible way to half a dozen people with intellectual disabilities each fortnight. She is looking forward to expanding the program to include people from different age groups.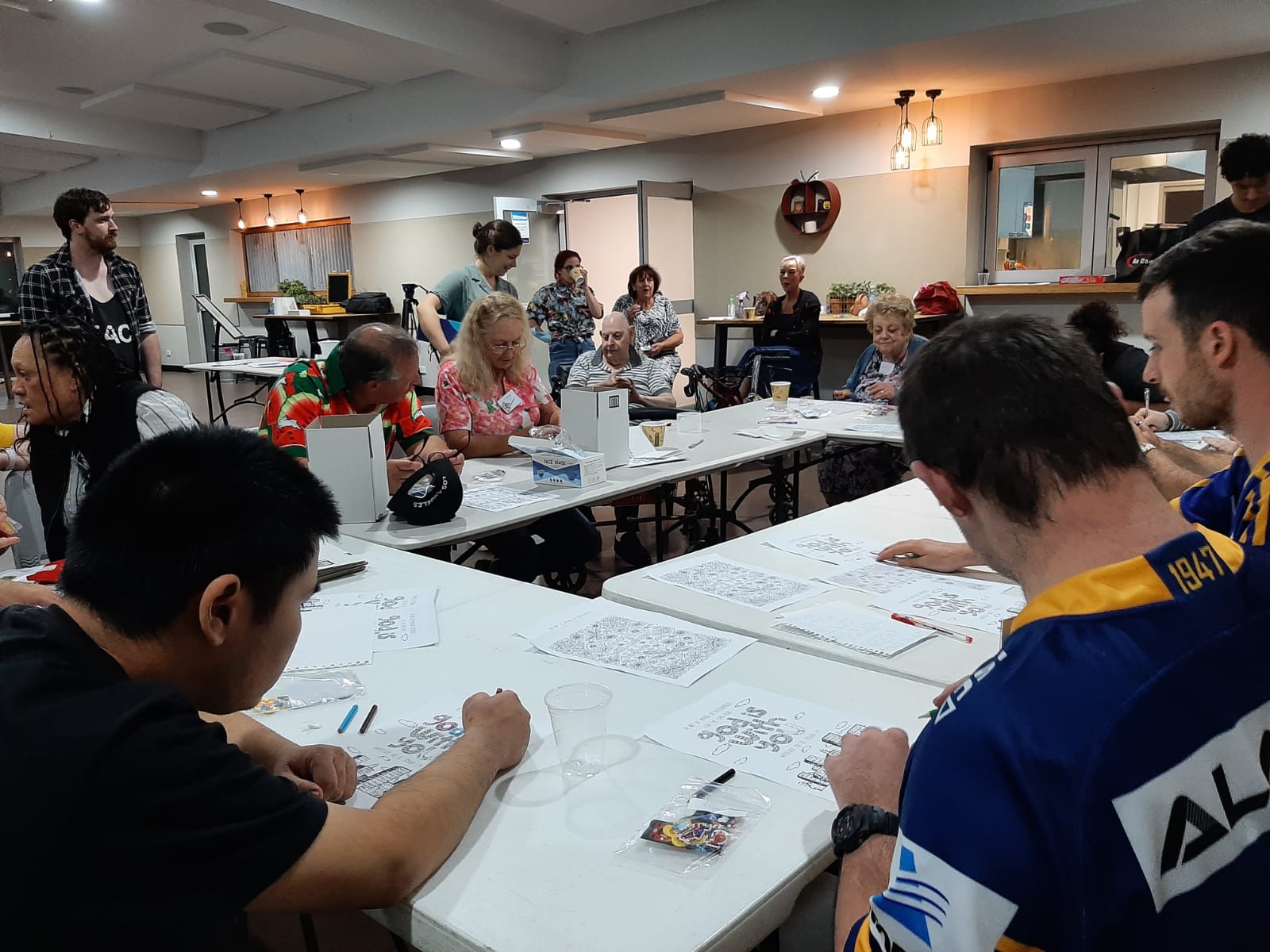 Help us share the gospel in an accessible way to more people with ID.